At some point while browsing the Internet, you've likely encountered several Google Display Ads. In fact, it's arguably rare for you to have not run into a Display Ad!
So, what are Google Display Ads? What do they look like? What are the benefits of Display Ads and how can they help influence users to fulfill a Call to Action ("CTA")?
Below, we'll aim to describe what Display Ads are, what they look like, and how their functionality can be rewarding for small and large businesses alike.
What They Are & How They Might Look
Display Ads live within a systematic platform called the Google Display Network.
In the Display Network, your ads can engage with active users browsing websites, enjoying a YouTube video, checking their Gmail, or even using mobile devices and apps.
Here's an example of commonly used banner Display Ad on a website:
In this example, SEMrush is using a banner Display ad to promote one of their competitive insight features. As you can see, the banner spans across the top of the page, uses appealing bright and warm colors, and delivers a valuable message.
Another common Display Ad format is responsive ads, which include text and image ads that help grab user attention while scrolling through websites or apps.
Depending on the page's available ad space, Google will convert your text ads into image ads. How does this work? Simply upload the desired assets you'd like to implement in your responsive ad. Included assets would be branded images, headlines, logos, and descriptions.
Here's an example of a conversion from text ad → image ad.
Moving forward, I'm sure while reading a blog post or sifting through an app, you've unintentionally seen or heard a video placement ad.
These tend to occupy a side-space on an article or app and immediately broadcast audio and video playback without being clicked on. However, when clicked upon, the ad will direct users to the ad's landing page for further information.
Here's an example I came across on foxnews.com:
Video placements do a great job at capturing immediate attention and play off the fact that "the richer the media, the better." It's true, as people are more likely to listen and watch a video than they are to read a long passage!
Now, let's talk about the attainable objectives and the benefits of Google Display Ads for growing your business.
What Objectives Does Display Aim To Achieve?
First and foremost, Display Ads are an excellent medium for increasing brand awareness and consideration for your product/service. Additionally, they work seamlessly for the expansion of your brand, such as line and brand extensions.
Unlike its Search ads counterpart, Display's visual content can speak volumes about your brand's value and resonates well with visual learners.
Consider the following statistic to reinforce that statement:
"People remember only 10% of information three days after hearing it, on average; adding a picture can improve recall to 65%"

Infographic, 1 October 2018
With that said, it's pretty astonishing what a well-crafted and well-placed Display Ad can achieve! Aside from brand exposure, Display Ads can also deliver results for generating leads and sales.
By creating striking ads, you can target and entice in-market buyers to click-through to your page. Lead buyers to a relevant and informative landing page, with incentives like limited time offers, to further the likelihood of a conversion.
Furthermore, if you're even looking to direct more traffic to your website Display Ads can be quite effective. After all, even if customers click-through, navigate to 1-2 pages and leave, add them to a list to later reconnect with them!
What About ROI?… It's More About Brand Exposure
So, what about the benefits of Display Ads in regard to a substantial ROI? Well, to be frank, Display Ads have different primary objectives. This is absolutely not to say there's no ROI attached to Display Ads.
Indirectly, they can be proven to have a worthy ROI. However, their purpose has a different primary focus.
When you think Display Ads, think larger audience reach. Think about propelling your business forward through heightened brand exposure. The success lies not in quickly recouping investments, but in the long-term prosperity of brand exposure.
For instance, let's consider your brand's value proposition and your company's passions and interests. Now, brainstorm how these can relate to customer interests and values. This is where learning the scope of affinity audiences come into play.
Affinity audiences are groups of individuals with defining lifestyle passions, habits, and an appreciation for given topics. With properly gathered data, targeting your Display Ads toward these affinity audiences can be smashingly successful.
Capitalize on your affinity audiences through Display Ads, and the smart technology and machine learning available through Google, and you'll notice more users interacting with your ad.
Final Thoughts and Quick Tips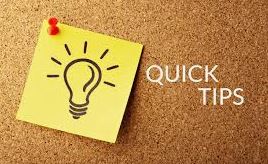 Overall, with adequate research and data compilation, the benefits of Display Ads can yield tremendous results for your brand.
As discussed, Display Ads work masterfully when an increase in brand exposure and awareness is needed. When executed properly, the nature of their design will attract users to your content.
Here's some quick tips to consider for optimizing your Display Ads
Use responsive ads — this will automatically optimize your ads for different devices and provide variety in your ads' appearances. Just add the necessary headlines, logos, images, and descriptions and you're set!
Interesting yet straightforward headlines and body text — elaborate on your brand or product/service in an understandable way. Steer away from convoluted language. Make sure it's captivating; something intriguing for users to learn more about!

Ex: "The Best Collection of Retro Games in Metro Detroit!"

Don't be afraid to display promotions/coupons — customers look for quick ways to find a good, quality deal. Quickly influence their decisions by advertising your deals, or by providing discount codes.
Relevant landing page — As stated before, having a relative landing page is of utmost importance. It can make or break conversions and the potential for repeat customers. If you're advertising a special promotion, ensure the URL reflects the correct page where details can be found.
Thanks for reading today's post, I hope you found it quick and informative!